Mold Removal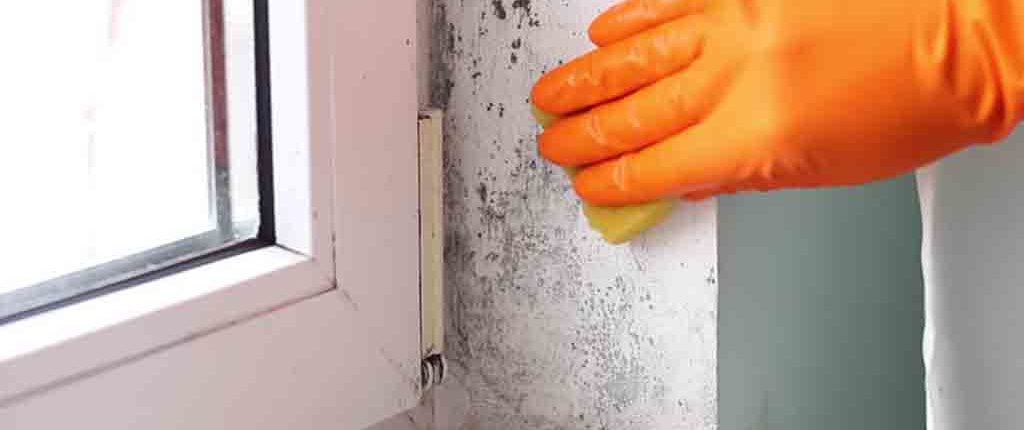 If there is a leak in your home or your roof is not working properly, water can seep into your home. Though a little water may seem harmless, water can eventually turn into mold, which is a huge problem. Mold is an extremely destructive force that can compromise some of the main support systems of your home. For one, mold isn't always as detectable as fire or sewer damage. With most natural disasters, the smell or look of your home is a dead giveaway to a serious problem. However, with mold infestations, you may not even notice it. Sometimes, mold can fully infest your home in hard to see or reach areas.
Most of the time, the best indicator of a mold outbreak is your health. If mold is taking over a space, you may experience some symptoms. These symptoms are anything from a runny nose to nausea and vomiting. If you feel sick in your home and then perfectly fine outside, this may be a clue to a mold problem within your house. As stated, sometimes mold isn't visible, which makes it important to have your home regularly inspected for mold. Most professionals recommend that you should have your home inspected once a year.
If your home has a definite mold outbreak, you will need a professional to help remediate the situation. Going out and trying to clean the mold yourself is not a good idea, especially if you don't know anything about restoration services. With mold restorations, you will need an understanding of mold spots and the proper equipment. For instance, if you are cleaning mold spots in your house, you will need to understand what areas have been compromised by the mold. If you are not careful, you could fall through your ceiling or break an important support within your house. Contact our business today for help with your mold outbreak.
---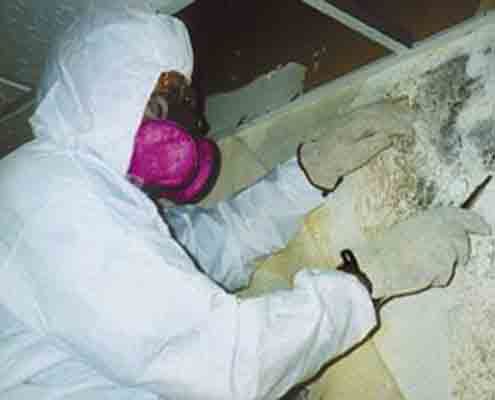 Mold Clean
Investigating and treating the Mold can be difficult but could be made easy with the quick assistance of highly competent 24-7 Local Mold Remediation setup. The IICRC certification lends 24-7 Local Mold Remediation setup, an indistinct quality and professionalism to deal with the complications caused due to mold growth at your home or place of work.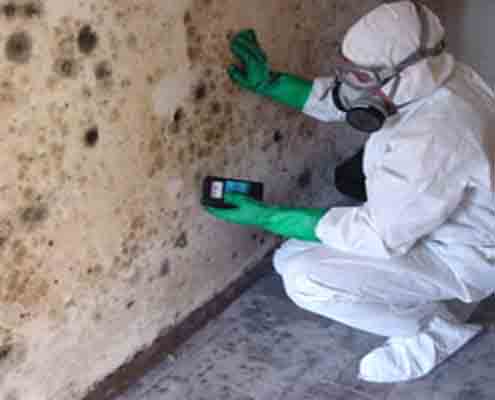 Mold Remediation
24-7 Local Mold Remediation Setup has been a qualified pioneer with over 15 years of experience of high credibility. It has set a standard of remediating more than 1000 homes in Ballentyne and restoring the beauty of their home.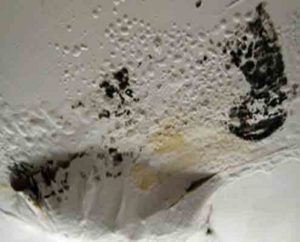 Mold Damage
Mold damage can be the source of harmful health risks. It can also result in staining and cosmetic damage. Though, the optimal growth of mold is necessary for the material biodegradation in the ecosystem but overestimated growth can lead to hazardous outcomes. Common indoor mold species include Alternaria, Acremonium, Cladosporum, Dreschslera and Trichoderma.
---
FUNGI BOTH INDOORS AND OUTDOORS
Basically, molds are fungal species that cover surfaces as fluffy mycelia and produce masses of asexual or sometimes sexual spores. Mold is also known as unwanted fungi both indoors and outdoors. Inhaling these spores may result in allergic reactions producing symptoms like sneezing, runny nose, eyes and skin rash in individuals.
FIXING POOR PLUMBING AND WATER LEAKS
If the proper care is not taken, it would be difficult to deal with the severe effects of mold growth. 24-7 Local Mold Remediation setup will provide you with the necessary steps to be taken to get rid of mold inside your home or place of business. Our services include Deep inspection of the affected area; Fixing poor plumbing and water leaks, Drying the surface completely, Cleaning the mold off hard surfaces with detergent and water.
CARE OF RESPIRATORY ILLNESS
In an extensive research report, it has been discussed that actively-growing mold damages the material it lives on and lives by. These species, if not immediately but do affect the health of the person. People suffering from such situation often complain of respiratory illness, headaches and other physical symptoms.
RIVER AND FLASH FLOODING
Asthma attacks and Emphysema are the most dangerous diseases fostered by the growth of mold. If you feel breathless and face any musty odor, contact 24-7 Local Mold Remediation Setup. Right time operation can increase the possibility of saving your valuable possessions and belongings.
24-7 Local Professionals are highly trained mold remediation experts that used advanced equipment and techniques to protect your home or place of business.
THE POTENTIAL FACTORS RESPONSIBLE FOR THE UNSIGHTLY AND SMELLY MOLD ARE JUSTIFIED AS:
Leaky water valves and shower pan failures
Poor ventilation leading to inadequate temperature
Condensed windows, pipes, roofs and floor
Improper regulation of moisture control and humidity
River and flash flooding
Neglecting the timely treatment