If you live in North Carolina, you know that the state is naturally prone to hurricanes, humidity, and severe thunderstorms. The issue with natural disasters is that they cannot be stopped or minimized. Because there is often little we can do, it would be easy to feel helpless. However, when it comes to natural disasters, you can always prepare for your own home damage. When it comes to natural disasters such as hurricanes, they can bring hundreds of gallons barrelling through your front door. The issue with all this water coming into your home is that it damages the walls, carpet, and overall structure of your home. One way it specifically damages your home is water tends to warrant mold growth.
If you are in a position where mold growth is occurring or iminent, you need to take the appropriate steps before it overruns your home.
Mold is fast-growing, damaging, and hazardous. If your home is at risk of mold damage, calling a mold restoration service is crucial. When hiring a mold restoration company, you want to ensure that the service company you hire is vigilant and prepared with the right equipment. 24-7 Local Restoration Cleanup is the ideal mold restoration service for you if you are looking for emergency restoration services for your mold damage. We are both experienced and knowledgeable about the restoration industry and work hard to ensure our customers get the absolute best in restoration services.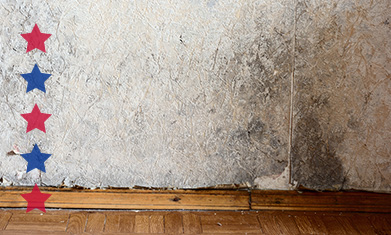 Better yet, 24-7 Local Restoration Cleanup doesn't just concern mold restoration and removal, we also are experts in sewer and fire damage restoration. So, no matter the damage your home is currently battling, 24-7 Local Restoration Cleanup is here to help you with your disaster repairs and restoration! Contact us today and we can help you restore order to your life and home after natural disasters.