Mold Restoration in Indian Land, SC

Mold can be a terrible burden on any home. For one, it can infest over every surface. Second, mold can destroy and decay any of the infected areas. Because mold can be such a nuisance, it is important that your address the problem as soon as you see it grow.
Mold can be tricky to catch, mainly because it can grow in hard to find places, and grow at an alarming rate. If you live in an area that is extremely humid or have a faulty HVAC system, mold could grow at an alarming rate. In fact, in less than 12 days mold can colonize within an enclosed space, such as a room or an attic.
---
Mold Remediation
Natural disasters can be a huge problem for residential homes and commercial buildings. Because mold flourishes in moist or humid areas, a flood can be the easiest way to start a mold infestation. Unfortunately, there isn't a lot we can do to prevent mother nature from taking her course, however, we can find solutions to our problems. One excellent way to make sure that you don't suffer a massive mold outbreak is to routinely get your home or commercial building for mold. If you find out you have a mold problem, it is important that you get a mold restoration company on your case immediately.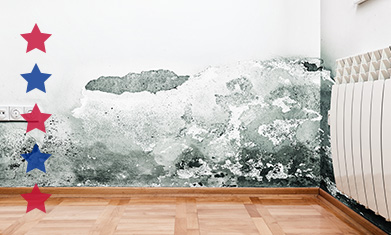 24/7 Local Restoration Mold CleanUp
If you have mold on your property, don't panic. Luckily for you, 24/7 Local Restoration Mold CleanUp is here to help you and give you the services you need. We are a mold restoration company that serves areas in both North and South Carolina. If you are currently battling a mold outbreak, we can help you with an emergency restoration that will leave your property looking good as new. Contact our mold restoration company today.