Fire Damage Restoration

Fire is one of the most horrific natural disasters. If can cause incredible destruction in just a matter of moments and is the cause for thousands of deaths each year. Fire accidents can cause trauma in more ways than one. If you are the victim of a sudden fire, you may have thousands of dollars of damages to consider. Also, depending on the extent of the accident, you may have lost all of your personal possessions or equipment in your business. This can obviously be traumatizing and cause you much stress.
247 Local Restoration Cleanup is dedicated to making your life easier. We want to help you restore your home so you can get back on track and rebuild your life. Because fire damage can be such a derailing experience, we want to help you get the best fire restoration services available.
During our restoration services, we use aur scrubbers with charcoal filters, as well as ozone and hydroxyl generators to limit odors in the house. This equipment can also allow us to inspect an area and make a full fire damage assessment. Once this is done, we can discuss with you your options moving forward.
Once the fire is cleared, and all that is left is rubble, you may need a helping hand. Because fire can destroy the supports of your house or building, it may be unsafe for you to try and clean it up yourself. Our well-trained crew will be able to enter your house and restore it without needing to involve you — you have been through enough. Let us help you.
If you are ever in need of fire damage restoration services, you will need a cleanup company that has your interests in mind. Contact 247 Local Restoration Cleanup today and restore your home or business!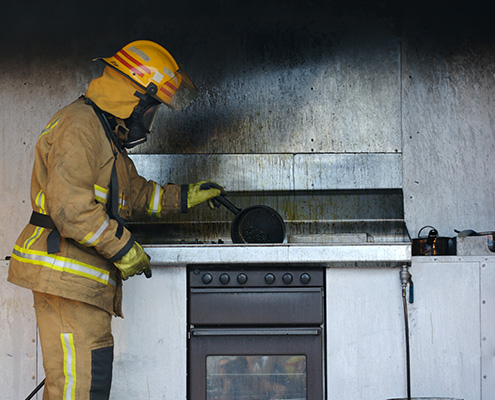 Fire is one of the most leading causes for accidental and shocking deaths around the home or the place of work. Fire damage can result into lifelong traumatic disorders. So, when your Ballentyne home is afflicted by fire, 24-7 Local Fire Damage Restoration is instantly and urgently at your service.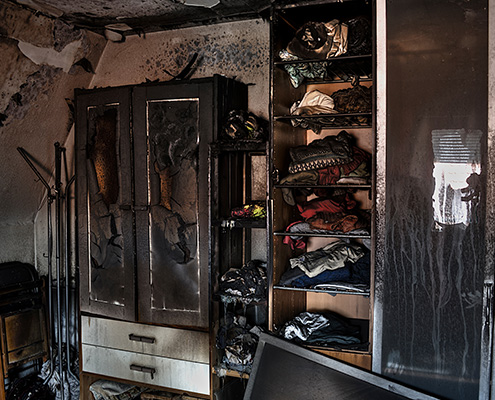 24-7 Local Restoration uses air scrubbers with charcoal filters, ozone and hydroxyl generators which can eliminate any type of odor from your house. It also provides deep inspection and fire damage assessment. Also, different types of fire extinguishers are used depending on the grade of Fire as A, B, C, D and K.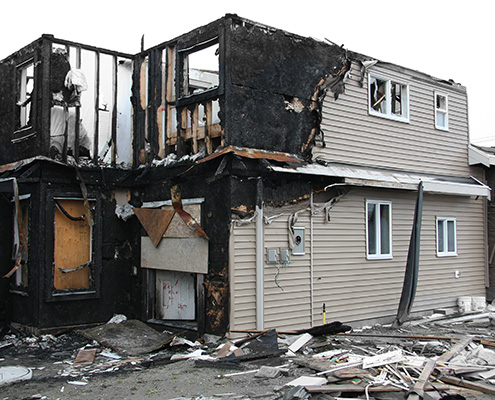 24-7 Local Fire Damage Restoration in Ballentyne NC is the IICRC recommended and certified institution to restore the harm caused by fire to the house. It has wide ranging experience of handling complex restoration cases with safety and caution. Flames of fire can destroy your dream house and can also be life endangering.
---
FIRE DAMAGE RESTORATION INCLUDING SMOKE AND SOOT CLEANUP
Fire and smoke damage can impair the structural integrity of the house and emotional confidence of individuals. It is the cause of perpetual health risk surrounding the person .It is the potent cause of respiratory problems and makes it difficult for the person to breath comfortably. Each time a person comes in contact with the smoke damaged area; the risk of inhaling soot engulfs him. Soot can cause irritation, itchiness and various skin problems that need strong medication.
FIRE DAMAGE AND THE NEED FOR FIRE CLEANUP SERVICES
If the proper guidelines are not followed and specialized professionals are not hired, the devastating effect of Fire Damage can expand at an alarming rate. Due to toxins present in smoke and soot particles, 24-7 Local Fire Damage Restoration will help you with the required steps to be taken to remove any odor from your house or workplace.Heat, Oxygen and fuel constitute the fire triangle and necessitate the existence of fire. It is composed of many flammable liquids such as solvents or gasoline, flammable gases such as propane or natural gas and combustible materials like wood, paper, clothes etc.
24-7 Local Professionals are highly trained Fire Damage Restoration that used advanced equipment and techniques to protect your home or place of business.
THERE CAN BE MANY NATURAL FACTORS WHICH CAN RESULT IN FIRE DAMAGE BUT THE CAUSES THAT ARE RESPONSIBLE FOR THE INDOOR DAMAGE ARE SUCH AS:
Unattended stoves and burning candles
Irresponsibly discarded cigarettes and burning trash
Improper storage and handling of flammable and combustible liquids
Faulty Electrical wiring and outlets
Neglecting correct insulation of walls and floors from heat sources