Mold Restoration in Rock Hill, SC

In South Carolina, we are pretty used to moisture, no matter if the weather is hot and humid or cold and rainy. Because of the constant moisture in the air, South Carolina is prone to mold problems. Unfortunately, any time a space is confined with any bit of moisture, mold growth is almost a guarantee. In North and South Carolina, mold is a common problem, which means the areas need well-trained professionals to help with cleanup projects. In Rock Hill, SC, you can receive the services from 24/7 Local Restoration Mold CleanUp.
We are a reliable service, with trained professionals. Cleaning molded areas is no DIY project. Mold decays anything it touches, especially lumber. If you're trying to clean your home by yourself, you could make a wrong step and seriously hurt yourself. As professionals, we will be able to not only be equipped to handle any situation, but also look for warning signs of severe mold damage. For example, we will be able to see which areas have been compromised by mold and figure out how to clean the area thoroughly, as well as safely.
Mold Infestations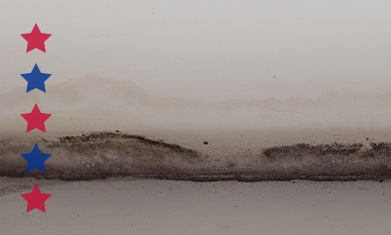 Mold can be tricky because it can often hide in plain sight. If there is a storm and water is trapped within your house, mold will build up. One of the most frustrating aspects of mold growth is that it cannot always be prevented. Sometimes, your ventilation system in your home could be damaged, which means air is not properly cycling through your home. Because of this, mold begins to grow without you even noticing. Mold can notoriously grow in areas that you don't monitor, such as your roof or within your walls. Unfortunately, whether you can see the mold or not, it still poses a problem for you and your home. If mold is growing at an alarming rate, however, there are some tell-tale signs of mold growth. For example, water stains can show up on the walls of your house. If you notice any watermarks, you will need to find out if you have a mold problem immediately.
---
24/7 Local Restoration Mold CleanUp
At 24/7 Local Restoration Mold CleanUp, we are confident we can help you and your mold problem. Once you find out that you have a mold infestation, however, you will need to contact a professional service instantly. Mold can grow very quickly and do an extensive amount of damage to your home.